Like a Dragon Gaiden Review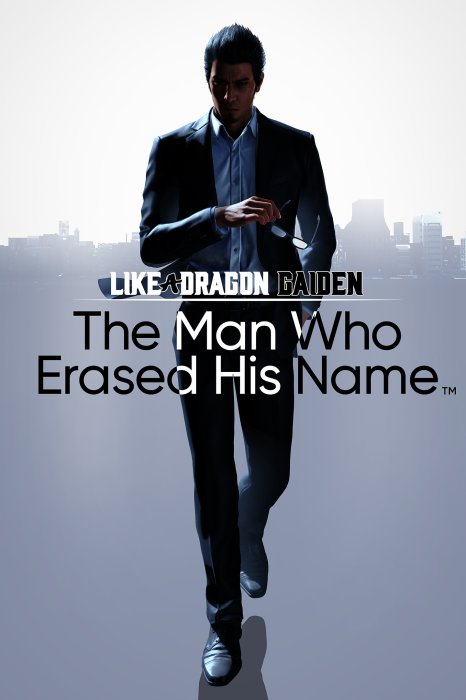 Pros
Looks amazing

Drama-filled story

Plethora of side content

Return of Pocket Circuit!
Cons
Familiar territory

New Gadgets aren't all too great

Combat can be a little frustrating
The Like a Dragon franchise has been around for a long time now, with the first game debuting on the PlayStation 2, back in 2005 and under the original localized name of Yakuza. Since then, there are a total of eight games in the main series, along with several spinoffs. It was only recently that the series experimented to a different genre, with Yakuza: Like A Dragon featuring more traditional, turn-based RPG combat. While a follow-up to Yakuza: Like A Dragon is coming in January 2024 in the form of Infinite Wealth, Ryu Ga Gotoku Studio is squeezing in another release this week: Like A Dragon Gaiden. Gaiden will utilize the traditional beat-em-up style of gameplay and sees the return of long-time series protagonist Kazuma Kiryu.
Like A Dragon Gaiden takes place after the events of Yakuza 6, which saw Kiryu fake his death to work undercover for the Daidoji faction, as an attempt to keep him quiet about their actions and also ensure the safety of the Morning Glory orphanage. While working for Daidoji, Kiryu has adopted a fake persona, Joryu, and operates as one of their agents. In Gaiden, however, an event has forced Kiryu out of hiding and back into action.
If you're familiar with the stories in the Like a Dragon series, then you'll know that they are typically very good. In fact, the majority of the stories in this franchise are filled with drama and want to make you keep playing. Gaiden doesn't disappoint in that aspect. While some of the story events are unpredictable, each title tends to follow similar narrative wavelengths in terms of how they approach their plots. Gaiden is no different.
Yakuza 6 was the first game in the series that used a new engine, Ryu ga Gotoku Studio's "Dragon Engine". While there were some kinks to work out, Yakuza 6 was definitely a beautiful title. And, as the developers refined the engine, each subsequent release just looks better and better. That is true of Like A Dragon Gaiden, which is visually very attractive. A good portion of the adventure takes place in Sotenbori, which itself is based on a district in Osaka. It's an incredibly rich environment, with a lot of detail in its streets, stores, neon signs, and crowds of citizens.
Like A Dragon Gaiden also employs top quality facial animations, so you will see a lot of different expressions as you encounter the various characters. The PS5 port, reviewed here, has super smooth performance, with nary any slowdown at all. Ryu Ga Gotoku are masters of their craft and it really shows here. And although one might tire of the same settings and locations being used across many of the LaD games. However, using these similar settings helps the developer produce each game come out in a timely manner, while also improving the atmosphere and visuals.
Ryu Ga Gotoku are masters of their craft and it really shows here…
While some people may have gotten used to the turn-based RPG mechanics of Yakuza: Like A Dragon, Gaiden returns to the classic beat-em-up style of combat. Kiryu will use two different combat styles in the game, one of which is the all-new "Agent" style. This style offers faster strikes, and will also allow Kiryu to use various hi-tech gadgets. For example, the "Spider" is a wire that Kiryu can use to bind his enemies, either keeping them tied up for a short duration, or even being flung the enemies around the arena. The Spider can also be used outside of combat to grab items that are out of reach, which is a nice touch.
Unfortunately, the gadgets are kind of lacking, due to how you have to use them in battle. Instead of being assigned a single button to just use them, you have to hold multiple buttons to use the gadgets, and there are some moments where, in the thick of battle, the gadget struggles to activate, although this isn't all too common. Sometimes, players are just better off sticking with Kiryu's standard combos Heat Moves, since those are just easier to deal with moment-to-moment. The other style that Kiryu has access to, "Yakuza" consists of his traditional set of moves from previous games. While playing Agent style is a lot of fun, Yakuza style definitely feels a lot stronger, so you might be using that one a lot more often.
Like a Dragon Gaiden features many fights in where you'll to be using items to heal quite often, which can become quite annoying. Luckily, while some previous games had a limited inventory, each item in this game does have its own slot, with a maximum amount you can hold for that item. So, if you have the money, you could potentially just try to get through the game on a lower difficulty while spamming items throughout the fights. Of course, once you get used to the fighting styles - especially the dodging abilities - then you might find yourself getting hit less… but it will still happen a lot.
Like a Dragon is well-known for being stuffed with all sorts of side content, which is also the case here.
Outside of the main story thread, there is a variety of optional content in Gaiden. The Like a Dragon series is well-known for being stuffed with all sorts of side content, which is also the case here. Not too far in the game, you will unlock something called the "Akame Network", which is how you will unlock a majority of Substories. These side quests are dotted all over the map, and usually ask you to perform a small task like retrieve a specific item, fight some enemies, or take a photograph of something. Additionally, "Requests" are more like the side-quests in previous Like a Dragon titles, typically being more involved and having their own mini-narratives attached to them.
In fact, you might even see some older faces pop up from other LaD titles in these Requests, as well as nods to other pop culture references. For example, one quest asks you to obtain a straw hat, t-shirt and straw sandals, which is an obvious easter egg for a very popular anime/manga series. It's always nice to see LaD tip its hat to elements both within its own universe and outside of it. In addition to the Akame Network, we also have the return of the Coliseum, which has featured previously in the franchise. Here, you can pit Kiryu against a variety of challenges, battling strong single foes or gangs of multiple enemies.
One option here in the Coliseum is Hell Team Rumble, where you can put together a team of fighters to participate in group combat. Recruiting new characters isn't really all too difficult here and you can even set them as your playable character for all Colisuem battles, so you're not just stuck with Kiryu. Interacting with your fellow teammates will increase their friendship status and power up their Heat move. While Gaiden already has a ridiculous amount of fights in its random encounters, the Coliseum is still a fun diversion, especially thanks to these group battles.
The Coliseum is a fun diversion, especially thanks to its group battles.
Various other minigames from previous entries are still here, like mahjong, pool, darts, karaoke and much more. You also have the arcades, featuring the likes of Sonic the Fighters, Virtua Fighter 2.1, and Motor Raid (a racing title that's similar to the classic Road Rash), among others. You can even find items out in the world that allow you to play older titles, such as Sega Master System games. There are a lot of options that allow you to play these Sega classics, which is crazy when you think about all of the other content that RGG stuffs into the series.
And that's not all! Anyone that has played Yakuza Kiwami or Yakuza 0 knows that there was a minigame called "Pocket Circuit". This activity sees you race little RC cars around pre-built track. These cars move automatically and you have the option to activate a speed boost (although you might have to mash a button to keep your car from flying off the track). As you explore Gaiden, you will find various parts that you can use to customize your RC car and improve its stats. Pocket Circuit in itself is a fun and addicting minigame, and you can spend plenty of hours just lost in it.
Speaking of hours, it was said before the game's release that Like A Dragon Gaiden was going to be a shorter entry than typical LaD titles. More information, recently released, noted that it was originally going to be DLC for another game, but eventually evolved into a full, standalone game. You can definitely see that here, as the main story will take around 10-15 hours to complete. However, as mentioned above, there is a plethora of optional content to do in the world, so it's quite easy to be distracted and turn that 15 hours into a whole lot more. Most LaD entries feature a "Completion List" and this one does, too. Getting 100% in Gaiden will take a good while, is all that will be said.
While Like A Dragon Gaiden is a smaller game in scope, it's still packed to the brim with content
While Like A Dragon Gaiden is a smaller in scope, it's still packed to the brim with content. It definitely fits into the modern LaD franchise well, with a story that is filled with the action and drama for which the series is known. It should be quickly mentioned that after finishing the main story, you unlock a demo for the next game, Like A Dragon: Infinite Wealth, which is a nice little bonus. If you're a fan of the Like A Dragon series, then you will find a lot of enjoyment in Gaiden. It's not the best way to start the series, considering it takes place so far into the epic story, but the game gives you a brief recap of events, so it's never too late to start!
This review is based a retail build of the game provided by the publisher.
Final Verdict
Like A Dragon!
Like A Dragon Gaiden is another great game in a long-running series, that continues the high-quality tradition. It's packed to the brim with content and offers great drama that not only gets Kiryu sucked back into the underground world, but also yourself.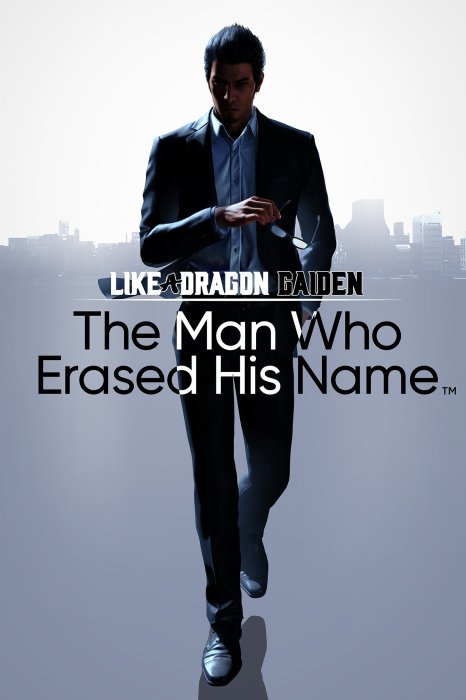 Shop Now