God of War: Ragnarok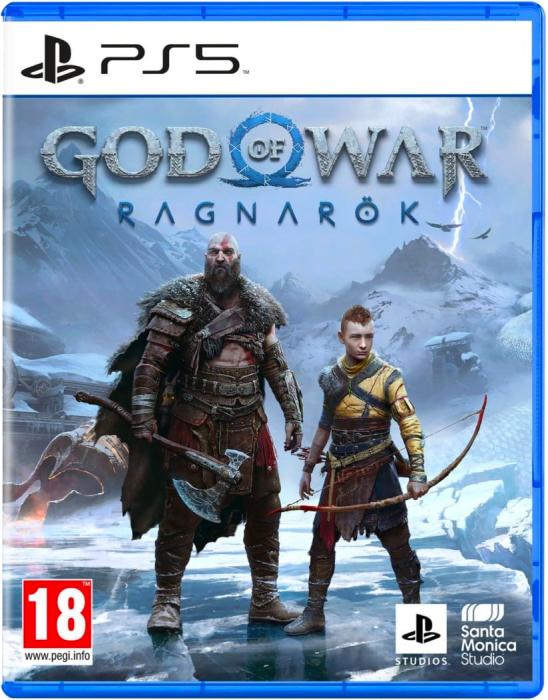 | | |
| --- | --- |
| Developers: | SIE Santa Monica Studio |
| Publishers: | Sony Interactive Entertainment |
| Platforms: | PS4, PS5 |
| Release: | |
| Genres: | Action Adventure, Fighting, Hack-n-slash |
What is God of War: Ragnarok?
Embark on an epic and heartfelt journey as Kratos and Atreus struggle with holding on and letting go.
From Santa Monica Studio comes the sequel to the critically acclaimed God of War (2018). Fimbulwinter is well underway. Kratos and Atreus must journey to each of the Nine Realms in search of answers as Asgardian forces prepare for a prophesied battle that will end the world. Along the way they will explore stunning, mythical landscapes, and face fearsome enemies in the form of Norse gods and monsters. The threat of Ragnarök grows ever closer. Kratos and Atreus must choose between their own safety and the safety of the realms.
Review
Read full review
"A refined, fitting sequel"
There are some games that you play primarily for the story, others more for the action and sense of adventure. GoW Ragnarok is one of those rare games that does it all incredibly well, and there are perhaps no other games that can match the ways in which it effortlessly blends storytelling with gameplay mechanics. Although I wished for a more satisfying end to the story, I can't fault the developers for their continued commitment to small details in both graphic and sound design, and there are countless aspects of the narrative which are as well-crafted and memorable as any from the previous game. The core mechanics are expanded in constructive ways, and you can do more than ever with different combat options. In short, GoW Ragnarok is a fitting sequel that is well worth your time.