Call of Duty: Modern Warfare III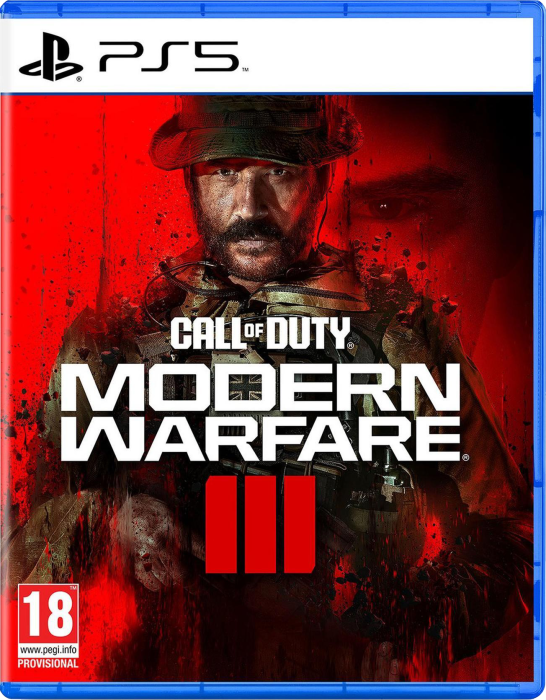 | | |
| --- | --- |
| Developers: | Infinity Ward, Sledgehammer Games, Treyarch |
| Publishers: | Activision Blizzard |
| Engine: | IW 9.0 |
| Platforms: | PS4, PS5, Steam, XB One, XB X|S |
| Release: | |
| Genres: | FPS |
| Modes: | Multiplayer, Single-Player |
What is Call of Duty: Modern Warfare III?
Call of Duty: Modern Warfare III, set to release on November 10, 2023, is an upcoming first-person shooter video game developed by Sledgehammer Games and published by Activision. It's the latest installment in the popular Call of Duty series and the third entry in the rebooted Modern Warfare sub-series. In this game, players will step into the shoes of Task Force 141, a multi-national special operations unit, as they hunt down the nefarious Russian ultranationalist and terrorist, Vladimir Makarov. Makarov's sinister plans threaten to trigger a third World War, and it's up to players to stop him.
Modern Warfare III offers a realistic and modern setting, with a gripping single-player campaign and a multiplayer mode featuring classic maps from Call of Duty: Modern Warfare 2, as well as new ones. Notably, this installment introduces a Zombies mode set in an open-world environment, a first for the Modern Warfare series. Developed in collaboration with Treyarch, this mode allows up to 24 players to team up against zombies and AI-controlled human enemies while completing objectives and collecting loot.
Review
Read full review
"Uninspired Sequel"
Modern Warfare 3 has moments of Call of Duty classics, with a reinvigorated multiplayer, and a twist on Zombies. However, there is too much Warzone polluting the base experience, and the franchise should try harder to keep both experiences unique.